Winning

Submissions


7 Day Writing Challenge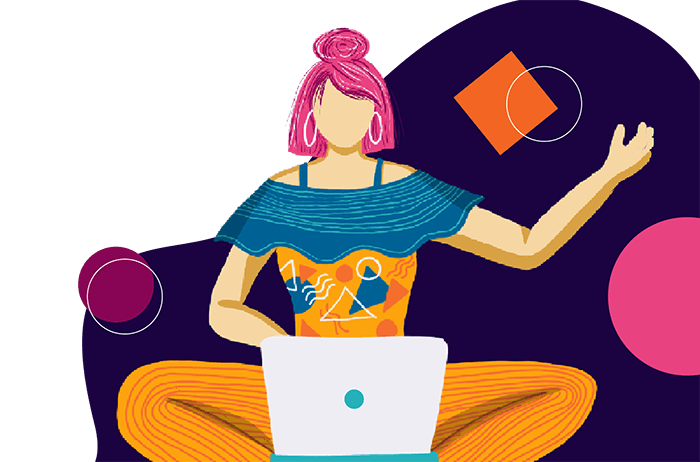 Scripts that move the world, and hearts!
Over 9,658 writers participated across last 5 years from over 391 cities and 28 countries. The scripts and stories were read by some of the most influential and enthusiastic scriptwriters, screenwriters and authors who cam on-board as jury members.
Read below the synopsis from winning scripts.
Season 11
Theme - Ticket to Anywhere
Category - Scriptwriting
Broken Strings
Platinum Script Of The Year
Writer - Rajdip Ray, Mumbai, India
Synopsis - Broken Strings is the story of a girl who is haunted by a piece of classical Violin music - a song she was once passionate about playing and obsessed with perfecting. The music constantly rings in her ears, getting louder and louder as she loses the will to fight against it. It is only when she visits a mysterious "guide" that she learns that her musical haunting is, in fact, a dark memory from her past, suppressed and buried deep in her mind. She must now travel across her own subconscious mind, face her demons, and save herself.
Strange Encounter
Gold Script Of The Year
Writer - Tasneem Lokhandwala, Mumbai, India
Synopsis - Ankita has reached a major cross-road in her life. With the odds stacked against her, she has to make a decision that could impact the rest of her life. Should she go back to the man who beat her constantly in the name of love, without whom she would be completely alone in a new city? Or should she find a new path for herself - a path that is studded with daggers at every end. In the midst of her dilemma, she meets a stranger who helps her find herself once again.
Titanic Pose
Silver Script Of The Year
Writer - Swarnima Singh, New South Wales, Australia
Synopsis: Shanti, a submissive tribal woman from sleepy town of Ramgarh, Jharkhand fantasizes about getting a photo clicked in the iconic Titanic pose on the edge of a ship. Shanti convinces husband Manoj, the head of the household, for a trip to the coastal pilgrimage, Puri. The thrill-ride comes to halt, when a day before the trip she discovers that Manoj has cheated on her. Shanti is unable to imagine her dream moment with a man unfaithful to her. Abandoning the trip, she buys a ticket to any place where she can stand with her arms open, albeit alone.
Lucky Or Not
Bronze Script Of The Year
Writer - Bhavya Kakkad, Rajkot, India
Synopsis: Rekha, a single mother, dares to dream beyond her poverty - meet superstar Rohit Kumar. Her innocent 10 year old son, Nishkama decides to fulfill her dream when he sees an advertisement where lucky winners get a ticket to Rohit's film's premiere and a meet with him. Along the way, he learns a lot about life the hard way. Are they lucky enough to win the ticket? The end result forces Rekha to make a hard choice that she thought she would never make and re-evaluate the definition of luck itself.
1983 July 22
#5 Script Of The Year
Writer - Milan Antony, Thrissur, India
Synopsis: A 12 year old srilankan tamil boy pursue his dream of having an actual brother (own) in the middle of Eelam war lV.
Flight of Fantasy
Platinum Story Of The Year
Writer - Sonam Misra, Gurgaon, India
Synopsis - A child, a teenager, a homemaker, an aging woman and the love for travelling. They say when you really want something badly the whole universe conspires to make it happen. But do you always like the way it happens?
4:01
Gold Story Of The Year
Writer - Anika Sharma, Gurgaon, India
Synopsis - Galya Chagnes is supposed to die today. But that's okay- after-all, she has lived for half a millennia. In the Empire, death isn't random or sudden- it's scripted. After all a perfect society wouldn't be quite perfect if its plagued by the trivialities of grief and uncertainty. Before you die, you get to relieve a memory of your choice, at any time and any place, for the duration of your favourite song. As Galya finds herself in an unfamiliar place and time, she's forced to confront her reality and question the very nature of her existence.
The Theory of Nothingness
Silver Story Of The Year
Writer - Rajesh Mamgain, Roorkee, India
Synopsis: This is a story about a young scientist and a cab driver riding on a cold winter evening. As they interact and get to know about each other, they become aware of what is meant for them and will always be. Sometimes things get overwhelmed and we feel a little lost into nothingness, but that's like with everything else in the universe. We meet a new version of ourselves every time we shed a layer of old trauma, and as we let it go, our likes, dislikes, interests and perspectives will also shift. Because we are born to discuss our fate, neither we alter it, nor can we ignore.
Until it's Time
Bronze Story Of The Year
Writer - Sharanya Harish, Bangalore, India
Synopsis: Shashi, a divorced father tries his best to convince his only daughter to live with him a little longer. He takes help from his long-time-buddy pulling time tested tricks to get her to stay with him and not move for her education. Will he be able to convince her? It's time to find out.
Flight to Anywhere
#5 Story Of The Year
Writer - Krishnakant Jonnalgadda, Mumbai, India
Synopsis: Shyam was forced to join his father to work as a manual scavenger. He loathes the inhuman work and the caste bias that brackets them to do it. He is a dreamer, who is working towards an escape to a better life. But despite his hatred for his work, he likes to start work at the exact same time everyday for a specific reason. He feels it motivates him and reinforces his grit towards his goal. What is this reason that fuels his dreams to fly?
Season 10
Theme - Whatever it Takes
Zoom Class
Platinum Script Of The Year
Writer - Rajdip Ray, Mumbai, India
Synopsis - Gopal is a farmer in the valleys of Himachal Pradesh. He earns just about enough to sustain his family, and stays in the outskirts of a village in the mountains. After the death of his first born, he vows to not let anything come in the way of his son getting educated, going to the city, and making it big. Trouble arises as the nation gets hit by coronavirus and goes into an unprecedented lockdown. With transport getting affected, he is left with surplus crops which he is forced to sell at terribly low costs. When his son's school shuts down and shifts to online classes, Gopal must find a way to buy his son a mobile phone with an internet connection, or give up his education and join him in the fields.
Survival Training
Gold Script Of The Year
Writer - John Ilango, Bangalore, India
Synopsis - June 1975, Arun, a 17 year old Indian Army aspirant from a poor home in a small town in rural Tamil Nadu finds himself at the Service Selection Board (SSB) at Jabalpur, Madhya Pradesh going through the final rounds of his medical tests before being cleared to join the National Defense Academy. Upon completion he is informed that he has failed the medical tests as he is underweight by 2 kilos and that he can either forego his application or return anytime within the next 7 days to clear his medicals, provided he meets the weight requirement. With limited time, minimal funds and no resources, a young man who counts the money in his wallet after paying for every cup of tea, who his whole life has never eaten nor asked for a morsel of food more than what he was served so that his whole family could eat, has to find a way now in the little time he has to gain the 2 kilos that will determine his fate. However little does he know the required gluttony is only the drop that will ripple into the problems to come.
IAABI
Silver Script Of The Year
Writer - Daman Soni, Fatehabad, India
Synopsis: It is 2020 and the Pandemic of COVID-19 is touching the sky. Lockdown has been announced and Isha, 28, staying far from her home in a small village Nitoi of Nagaland to practice her medical. She is a Doctor. The story revolves around medical complications faced in the days to come. The story move forwards by 7 years where Iaabi remains in her heart forever.
Dalgona Coffee
Bronze Script Of The Year
Writer - Arun Thangavel, Karur, India
Synopsis: Looking at the precarious journey of a migrant worker's family, an intern reporter accompanied by his senior camera man tries to transport a family of migrant workers across the interstate border.
Pneuma
#5 Script Of The Year
Writer - Arza Safiya, Bangalore, India
Synopsis: The rich and intelligent son of the great business tycoon Bharat Noronha, is dealing with the loss of his mother. He realizes that he can bring his mother back from the dead.The smart human that he is nearly succeeds in bringing her back. Unfortunately,he realizes that something is not quite right. Bharat now struggles to get his experiment right and perfect, as he sees no other way to cope with his loss.
Season 9
Theme - Old School Love in Time of Technology
Delivery Boy
Platinum Script Of The Year
Writer - Hareesh Konduru, Hyderabad, India
Synopsis - A delivery boy from 2074, who usually delivers across the time, took an highly complicated project because of his hatred towards his time's insensitive relations. He ended up in wrong place and wrong time, where he met a guy whose love towards his wife became so admirable to delivery boy he took a delivery job for him, which might have a life risk.
The Cupid Way
Gold Script Of The Year
Writer - Kashyap Pavra, Ahmedabad
Synopsis - Rahul a college guy has crush on Sunaina, but he lacks the skills to impress her, but luckily the god of love, Cupid himself has decided to help Rahul. The cupid feels that today's generation has become dependent on technology so much that the old ways have been forgotten, which used to work like charm and showed affection in a glorious way. So by using Cupid's way of love, Rahul tries to impress Sunaina
YOLO
Silver Script Of The Year
Writer - Aftab Ali, Mumbai
Synopsis: 16 year old Aqeel has just fallen prey to the biggest evil of digital love and it couldn't have come at a worse time - plum in the middle of his board exams! But when a Stranger from the future grabs his hand, his entire world turns upside down. And now, in order to save his one true love - Aqeel has to go old school. Because #Yolo: You Only Love Once.
War, or Peace?
Bronze Script Of The Year
Writer - Vishal Tiwari, Howrah
Synopsis: Arjun, a charming guy with loads of followers gets too self-aware as he reaches to a book store for a blind date with Disha set up by his friends. Disha, an asocial woman without any social media account or a phone number waits for him near the Tolstoy's section reading war and peace. After a humble greeting they grab a cuppa and sit down together in a coffee shop located in the store. Every day they go up to the book store after their respective shifts and put the letters inside the book... until the day someone finally buys it (if anyone ever does so)
To Bae or Not to Bae
#5 Script Of The Year
Writer - Sharada S, Mumbai
Synopsis: Ansh, a GenX collegian and successful YouTuber, has a huge crush on his fellow mate, Zeel. His friends label her 'uncool' due to her absence on social media. That same fateful night, in his dream, he time travels to a dystopian future, where collegians rate each other on superfluous basis. Ansh experiences firsthand a social boycott when his 'smart' device fails. In his forced isolation, he encounters Zeel, who is also a technological outcast. Later, when his device is repaired, Artificial Intelligence warns him that she belongs to the 'loser' category. Any contact with her would lower his social standing. It piques her interest and gives her an idea for her own Psychology project. He has made a friend, 'offline'.
Season 8
Theme - Modern Day Love
Meerakil
Platinum Script Of The Year
Writer - Ramakanth K, Pune
Synopsis - Meera and Akil, in a live in relationship look at adopting a baby. They cannot agree on things and question what they want to do. Their work keeps them apart on occasions to give them time to figure out future. They love their time together in between work craziness and travel. Adopting a baby becomes a mjor hurdle for both of them. Having options confuses Akil in deciding the future. What will they do for each other to show their love?
Songs of Innocence
Gold Script Of The Year
Writer - Smera Juneja, Mumbai
Synopsis - Somil, a ten-year-old boy is listening to a Spanish song while writing down some words in a book. Somil blushes and runs out to the bakery to Mrs. D'Souza and pleads her to teach him English. At first she is reluctant but eventually agrees. Next morning, Somil is well dressed and anxious. But she looks at him blankly and reveals that she is French and doesn't understand English properly. Somil laughs nervously and runs away. We later see that Somil listening to a French Opera song, trying to learn the words.
Happy Birthday
Silver Script Of The Year
Writer - Rujuta Deshpande, Seattle, USA
Synopsis - Anuradha is anxious about her forthcoming arranged marriage to Arun. Overwhelmed by the prospect of post-marital intimacy, she voices her insecurities about her body and her inexperience to her best friend, Manju. The next morning Arun and his family visit Anu's family. When Arun asks Anu if she'd like to attend a new couple's sexual counseling session with him, Anu realizes that Arun had indeed seen the message. He not only understands her insecurities, but wants to be there for her. Anu gains confidence that their union can indeed blossom.
Love at First Blind
Bronze Script Of The Year
Writer - Ashish Godya, Salem
Synopsis - A simple paradoxical love story where two random neighbors meet per chance for the first time. One uses technology to avoid the world while the other uses it to connect to the world, meet in the most conventional way, on a train and start up a conversation. in this day and age of online dating, it's a pleasant experience to see two people who live so close by, end up never meet but by chance, as the story unfolds, bringing to light how technology helps those with disabilities fr some time feel like normal people.
The Blind Sight
#5 Script Of The Year
Writer - Manpreet Dhami, Barabanki
Synopsis - A guy and a girl in their early days of relationship go to a park to spend some quality time. But there is a fear of people intruding their privacy which brings awkwardness between them .They try to ignore the people around them to make sure that the weird situation thus created does not affect them. On failing , they come up with their own unique way to bypass their fear.
Season 7
Theme - Over the Edge
The Last Letter
Platinum Script Of The Year
Writer - Vishal Jejurkar, Nashik
Synopsis - Mohan is Gay, he is 60 years old, lives in Mumbai, and he is still in the closet. The days in which he grew included times when different sexualities & lifestyle were neither understood nor tolerated. He got married to a girl, and in a few years, the distance between between them grew wider. Eventually, as the gramophone arrives, Mohan has to make a choice, either return to his fantasy world or face his fears and come out of the closet to live the remaining days of his life being himself.
Mirza's Friend Ghalib
Gold Script Of The Year
Writer - Anupam Sen Gupta, New Delhi
Synopsis - Mirza 54, is an aspirational film maker who works with a small stationery shop in the business district of Mumbai as a helper to support himself. He is an introvert and doesn't have friends or acquaintances. He doesn't speak at all. The only time he does is when he talks to an unknown friend and mentor on the phone at night and discusses his scripts. As he doesn't open his door one day till late morning, the neighbours of the slum call the police and open to find Mirza dead. After the post-mortem, the police find no foul play but remain confused that Mirza's phone never had any connection.
The Empty Patch
Silver Script Of The Year
Writer - Suraj Patil, Pune
Synopsis - Shubham is an introverted college student whose best friend is a girl named Saili. One day, Shubham is discussing or rather having a monolgue about Netaji Subhas Chandra Bose with his two roommates. He wishes to meet his hero but thinks that is impossible, little did he know what providence has planned for him. A girl who had never missed a single day of college was away for a month and nobody knew where she had gone. He goes to meet her and is confused when she behaves as if they haven't met in a long time. Saili asks him to help her out with borrowing an item from a place which blows his mind away.
Overdone
Bronze Script Of The Year
Writer - Neel Nakra, Navi Mumbai
Synopsis - In a dystopian future, a young - tech addict, Harsh, becomes a victim of anxiety disorder. His parents, for his recovery, put him through a severe treatment, without his consent. Things don't go as intended and Harsh, eventaully finds himself locked in a room without any access to the world outside or his phone. The circumstances put his disorder to the worst of the test which eventually drive him over the edge.
Papa ki Coffee
#5 Script Of The Year
Writer - Arun Duvva, Bangalore
Synopsis - The ever-smiling and goofy Mr. Jain always wanted his last rites to be performed in Dwarka. The ever - smiling and goofy son, Ajit Jain, wants to fulfil his goofy father's request. However, the Universe has failed his plans to keep the dead Mr. Jain close to what he always loved the most.