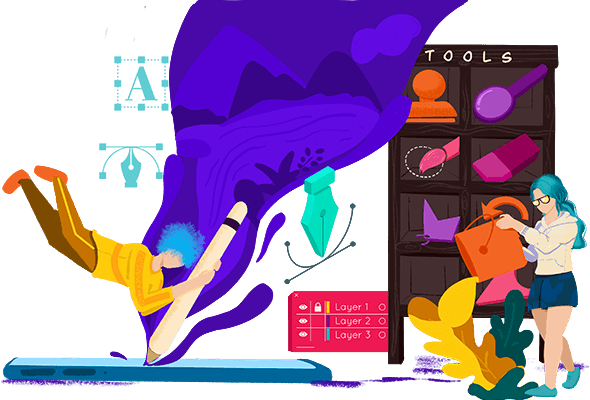 Give us a voice!
Invites for media professionals from print, digital and electronic.
We strive each year to make a festival that is unique, true to it's DNA of empowering the ones who create across Art, Media and Technology. Each year, we have some of the brightest minds from the fields of Films & OTT, Music, Digital, Literature & Writing, Design, Performing Arts, Audio and Podcasting, Storytelling, Tech, Advertising and Gaming who climb the IFP stage to revolutionise the mindsets.
Your voice will help us take these thoughts to a larger audiences.
Media stories across print and digital in last 11 years
What is the festival all about?
IFP is a multi-staged content festival that happens across four days with more than 180+ Prominent Creators from Films & OTT, Digital, Literature & Writing, Music, Design & Art, Storytelling, Audio & Podcasting, Photography, Tech & Gaming, Comedy, Culture, Advertising and Performing arts who will participate in various Conversations, UnPanels, Workshops, Masterclasses, Live Performances, and AMAs.
Who were some of the prominent speakers and artists that have attended the festival in the past?
The IFP Festival is Asia's Largest Content Festival where we have had creators like Alexander Payne (Academy Award winner), Mira Nair (Academy Award Nominee), Ayushmann Khurana, Rajkummar Rao, Nawazuddin Siddiqui, Pankaj Tripathi, Javed Akhtar, Naseeruddin Shah, Ritvitz, Prateek Kuhad and many more to converse with the 25,000+ strong audiences of aspiring filmmakers, writers, creators and fans from across the country.
How do I get accredited as a Press at IFP and what are the requirements for the same?
An email invite will be sent to you 5 days before the festival with all the information
Can a social media influencer be accredited as a media person?
Yes, if you are a social media influencer, you need to share your social media profile in the Press and Media inquiries form. Come be part of the most happening space for creators!
How do I obtain the press kit and media band for the festival?
You can collect the press kit and media band at the Media desk available on both days of the IFP festival i.e 8th and 9th of October.
What is the process of obtaining information or byte from the speakers on a particular matter?
IFP will have a PR team who will guide you through any issues or information required with regard to Press and media requirements at the festivals.
Explore IFP's 50 Hour Challenges
Explore IFP's 7 Day Challenges