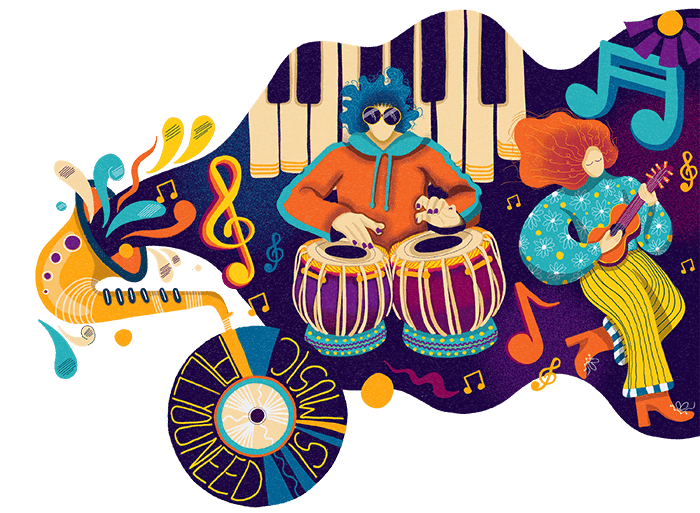 Give tunes to your words and move hearts
Calling music professionals, vocal artists, composers, bands and students.
Music moves the world, but more importantly it moves the culture. Calling the misfits in you to create the counter-culture as you take this rush-filled journey along with over 15,000+ limitless seekers like you.
Join the upcoming music tribe in the country and create your next masterpiece in just 50 Hours.
Participants in last 2 years from over 6 countries
Registrations Open till Sep 1
Participation Fees - Rs. 1500 excl of taxes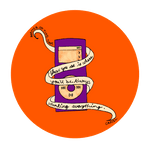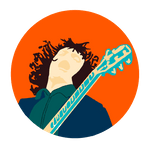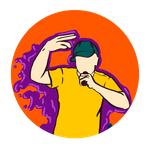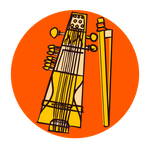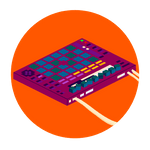 Awards for Platinum, Gold and Silver Design (Top 3) across each of the five categories.

One-on-one mentoring session with one Jury member.
Platinum winners get to perform at IFP Season 13 festival next year

Legacy lifetime free entry to IFP's 50 Hour Music Challenge

Exclusive Online Workshop for participants with an industry expert on the first day of the challenge.

E-certificate of Participation
Previous

Winners
Hear the winning tracks from previous 2 years
What previous participants love about 50 Hour Music Challenge
Participate Now
Last date to Register - Sep 1, 11:59PM
Participation Fees - Rs. 1500 excl of taxes
Need more details before registering?
Get details on Whatsapp and Email
Q. I am not from India. Can I participate?
A. Yes. IFP is a globally participated challenge and people from all over the world participate each year. However, your song can only be in English or Hindi.
Q. Is there a registration fee?
A. Yes, there is a registration fee of INR 1500 (USD 20). The payment is to be made online to confirm your registration. You will receive a unique Creator ID once the registration is confirmed.
Q. In what language can I make my song?
A. This season we have opened the entries to all languages. You can make your song in the language of your choice.
Q. What is the evaluation criteria?
A. Your submission will be evaluated with following criterias - Creativity and originality, lyrics, melody, structure, and adherence to the theme. Make sure that you pay attention to these points.
Q. What should be the duration of the song?
A. The song should be a minimum of 3 minutes and a maximum of 5 minutes.
Q. Does the maximum length of the song include credits?
A. No, the maximum length of the song does not include credits. The 20 seconds credits are excluded from the maximum limit.
Q. Can I use more than one genre?
A. No. You can only use one genre.
Q. Can my song only be music or only be vocals?
A. No. Your song needs to have music and lyrics as a part of composition.
Q. Can I modify the song after the challenge?
A. Yes, you can modify the song but the title track saying "the song was made for IFP – 50 Hour Music Challenge" should be there in the song.
Q. Can I participate in multiple challenges at IFP?
A. Yes, with the same email ID, you can participate in as many IFP challenges. However, each challenge will have a separate fees and you will receive a separate Creator ID.
Q. Who will judge my song?
A. Your song will be judged by an eminent pre-jury and jury with rich industry experience. The finalists will meet the Jury for mentoring session where they will become performance ready.
Q. Can I use a stock sound?
A. Stock music and backing tracks sourced from stock music websites is strictly prohibited. The idea is to create a track from scratch, not use an existing backing track. However, any royalty free sound samples can be used. Sounds from various samples pack, sounds that come with the DAW, sounds sourced from websites like Splice , Loopcloud etc are allowed.
Q. Is there a limit on the number of instruments we can use?
A. No, there is no limit on the number of instruments used.
Q. Can we have additional singers in our team?
A. The total number of people in your team including singers cannot exceed 10.
Q. Can I modify my team after I have registered?
A. Yes. You can modify your team anytime before Sep 5, 11:59pm.
Q. How can I modify my team?
A. On IFP's official website, go to the 50 Hour Music Challenge page and scroll at bottom to click on 'Edit Profile'. Once the popup opens, on the right hand corner, you will find the 'Edit Profile' button on the top right corner.
Q. Can we add our band Intro to the start/end of the song?
A. You can only add your band intro or any additional information to the song in the 20 seconds end credits.
Q. I am a participant from out of India. What standard time should we follow for the 50 Hours?
A. The standard time for the challenge will be Indian Standard Time.
Q. What can be the team size?
A. A team can have a minimum of 1 person and a maximum of 10 people. Each team member will receive an E-certificate from India Film Project.
Q. What language should my song be in?
A. The song can be in Hindi or English language. However, you are free to use a word or two of your regional language.
Q. What about our song after the challenge?
A. You can use the song in various ways, once the final results are announced at the festival.
Q. I can't find a team member. Can IFP help?
A. You can download the IFP App from here. IFP app is a free place for you to find relevant people from your city. Each year, hundreds of teams use app to find new talent and collaborate.
Q. Can I sponsor this event?
A. Please mail us at [email protected]
Q. Is it compulsory for me to upload song lyrics?
A. Yes. The lyrics have to be typed in Courier font and in the font size 12. The lyrics should be converted to PDF before submission. (Download Sample Lyrics Sheet from here for your reference)
Q. Where do I upload my song and lyrics?
A. The upload link will be sent to the Team Leader's email at the beginning of the challenge
Q. Do I need to sign a Creator Agreement?
A. Yes. Everyone who participates in the 50 Hour Music Challenge needs to sign a creator's agreement. The agreement will help protect your rights as a creator and our rights as a platform.
Oct 8 & 9 / Mumbai
In continuation with the challenges, IFP Fest is a place where culture breaks. Each year, over 85,000 creative enthusiasts and seekers from the field of arts and tech come together to dream of better way to make the extraordinary happen.
Find free-spirited people like you and engage with them to unlock opportunities and build relevant creative collaborations.
Artists on Stage from over 10 creative fields
Collaborative Opportunites for you
Hours of Curated Programming
Challenge participants who are nominated will get a complimentary festival season pass. Participants who do not make it to the nominations are welcome to buy festival season pass at a discounted price.