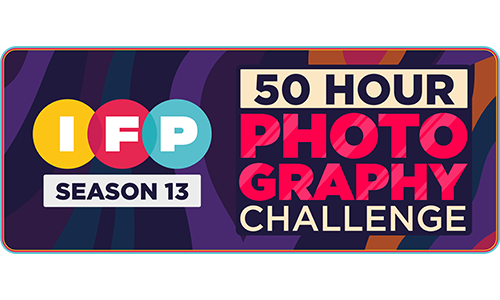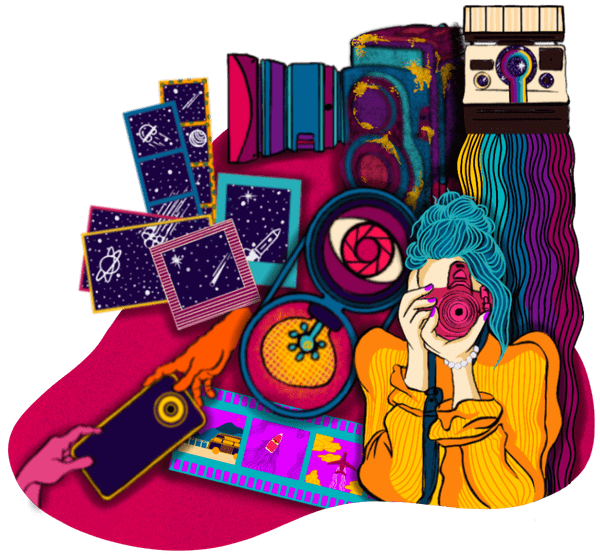 50 Hour Photography Challenge
Unlike any other challenge you've taken!
Calling professional photographers, aspiring ones, the ones who click on mobile and students.
Images drive thoughts, move cultures and shape societies, but more importantly they bring never-before perspectives to life. This challenge is for the rebel in you who always wanted to challenge themselves to achieve extra-ordinary. Take the adrenaline filled journey along with 5,000 global photographers and re-invent yourself.
Join the upcoming photographer's tribe in the country and click your next mastershot in just 50 Hours.
Participants from 10+ countries to compete with
Registrations Open till

Sep 20
Participation Fees - Rs. 750 excl of taxes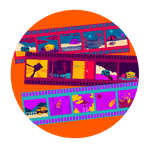 Participants need to create 2 Photo story series in 2 individual genres, consisting of 5 pictures each.

Awards for Platinum, Gold, Silver, Bronze and #5 Photo (Top 5) across both categories.

One-on-one mentoring session with one Jury member.

Legacy lifetime free entry to IFP's 50 Hour Photography Challenge

Exclusive Online Workshop for participants with an industry expert on the first day of the challenge.

E-certificate of Participation
Know More about IFP Season 13 Fest
Oct 21 & 22, Mumbai
Registrations Open Now!
Last date to Register - Sep 20, 2023, 11:59pm
Need more details before registering?
Drop your details below and we'll send you a whatsapp message
1. IFP's 50 Hour Photography Challenge is scheduled to begin from Sep 22, 2023, 8pm IST and end on Sep 24, 2022 10pm IST.

2. You need to submit 2 photo stories with five photos each. The photos need to be on the given theme with a supporting write-up of a maximum of 100 words per picture. It needs to have the necessary element as well.
3. Participants need to submit their photographs and writeups by the upload link provided via registered email ID and mobile number (SMS/Whatsapp).
4. The upload link will be sent as soon as the challenge begins and will be closed at the end of the challenge.
5. Along with uploading the Photographs, the participants are required to sign and submit the Creator's agreement online which shall be sent along with the theme mail. Check out the agreement here.
6. The pictures must be shot within the period of the challenge and the participants need to provide proof of the same as and when needed.
7. Allowed aspect ratios are 2:3, 3:2 and 1:1. Each photo story must only be in single aspect ratio. However, series can have different aspect ratios.
8. All kinds of Tonal adjustments, Colour adjustments, Photo-manipulation and Special effects are allowed. In cases where photo-manipulation is being used, the base photo should have been clicked in 50 Hours time period only.
9. Photographs can be edited using any mobile or desktop-based software. Participants can use any gears and cameras they prefer and there's no limit on the number of gears to be used including DSLR, GoPro, Drone, Mobile Phone or SLR.
10. All photographs must be submitted in a single PPT according to the photo-series with their individual write-ups. Photographs must be in JPEG format with an sRGB color model. Maximum size of PPT should not exceed 1GB.
- Download Sample PPT for 5 Photo Story category - Click here to Download
11. Your submissions files should be renamed as with your Creator ID. For e.g.- If your Creator ID is PH1234, your files should be named as PH1234.ppt (PPT) and PH1234.pdf (Creator's Agreement)
12. Evaluation Criteria: (All pictures submitted will be judged as single entity as a Photo Story).
- Creativity
- Storytelling
- Use of Light
- Treatment of the theme
- Composition.
13. All participants, if they are selected amongst the nominees, must be able to supply a high-resolution image suitable for printing in exhibitions, should the image be required.

14. Participants are requested to get updates regarding the challenge on IFP's official social media handles on Facebook & Instagram.
15. For a photo in which a person is recognizable, you must be prepared to provide a model release from the subject or, in the case of a minor, the subject's parent or guardian's signature, to IFP in the creator's agreement.
16. Photos that contain sexually explicit, nude, obscene, violent, or other objectionable or inappropriate content, as determined by IFP in its sole discretion, are ineligible for all categories of this contest.
17. You are ideally expected to keep 48 hours for photo capture and editing and 2 hours for upload. We understand that some participants face genuine challenges during the upload due to technical issues. For participants who are genuinely unable to upload their photo series in the 50 hour period due to technical reasons, an extension of 4 hours will be provided. However, to keep the challenge fair, the participants who upload the photo series past the 50 hour deadline will face the deduction as below from their total jury scores.
- 0 to 1 hours - 5%
- 1 to 2 hours - 7.5%
- 2 to 4 hours - 10%
Oct 21 & 22 / Mumbai
In continuation with the challenges, IFP Fest is a place where culture breaks. Each year, over 85,000 creative enthusiasts and seekers from the field of Arts & Tech come together to dream of better ways to make the extraordinary happen.
Find free-spirited people like you and engage with them to unlock opportunities and build relevant creative collaborations.
Artists on Stage from over 10 creative fields
Collaborative Opportunites for you
Hours of Curated Programming
Challenge participants who are nominated will get a complimentary festival season pass. Participants who do not make it to the nominations are welcome to buy festival season pass at a discounted price.