Winning


Photo Stories
50 Hour Photography Challenge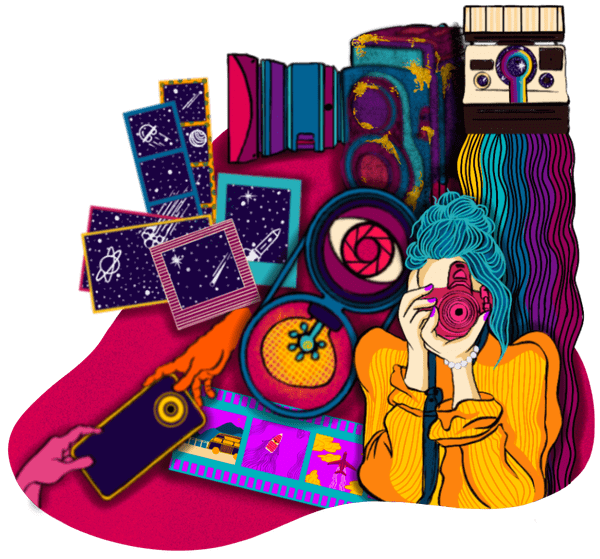 Made a film in 50 hours, won million hearts!
Each year, over 35,000 filmmakers from more than 39 countries battle it out to grab the IFP trophy. While some make the cut, some go back with a bag full of weekend memoirs.
Watch the winning films from last 11 years of 50 Hour Filmmaking Challenge and tell us how much you love em!
Season 12
3 Photo Series Category


Theme - Old Everything
Manisha Agarwal
Platinum Photo Of The Year
Genres - Minimalist, Monochrome, Portrait.
City - Jaipur, India
Prachi Nandwana
Gold Photo Of The Year
Genres - Macro, Minimalist, Monochrome.
City - Mumbai, India
Deep Kadam
Bronze Photo Of The Year
Genres - Monochrome, Portrait, Macro.
City - Dubai, UAE
Story 1
Standing by the shores of Dubai Creek, one of the many routes to travel back decades into the quaint history is the infamous abra, translating to 'to cross' from Arabic. The city's oldest mode of water transportation, these motorized traditional half rafts are religiously used between the marvellous 14-kilometre stretch of Deira and Bur Dubai. Charging only 1 AED per trip, abra drivers still stand strong amidst the glitz and glamour of the city. The other long term creek residents are the shipment 'dhows' which proudly carrying forward 67 years of trade legacy as they embark from the city's first cargo port.
Story 2
Shot at the Ghost Village, located in the outskirts of Dubai, bordering Sharjah this series illustrates the concept of old is gold. To break through the modern clutter of tech, trends and transitions one has to dial back in history to seek inspiration. To figure out the nuances of life, one needs to fine tune. To stride forward, one needs to dial back to reconnect with the beautiful, eerie mess of pasts. This location, also known as the 'buried village' abandoned decades ago by Al Kutbii tribe for reasons unknown to-date was the perfect piece to complete the puzzle in sketching this concept.
Story 3
What may seem tiny, minuscule and completely irrelevant today could be the reason for your next big thing! It is not said without reason to pay attention to details. The craft of an artist lies in the shadows of his work. However, being too cautious takes away from the thrill of experimenting. So experiment by tweaking and playing with the details yourself so that you do not become a puppet at the mercy of someone else's actions but only yours. The props for this shoot were sourced from the Dubai equivalent of a कबाड़ी वाला!
Shristi Khaitan
#5 Photo Of The Year
Genres - Portrait, Monochrome, Minimalist.
City - Mumbai, India
Story 1
I shot this series because I wanted to show an old memory that you don't even know that you remember.
Sometimes that when suddenly you remember that old crush. But you don't want anything out of it, you just want to remember that old feeling which you felt when you were in that moment.
In the first picture, I showed a writer's daily routine, where he read something before going to bed.
In the second picture, he finds a picture of a girl who he remembers from past and don't know how to feel, because that is an old feeling for him.
In the 3rd picture, he went to sleep but this night he has smile on his face.
Story 2
I was very fascinated with Raja Ravi Varma's paintings. When I got the chance to shoot portrait and the theme is "Old Everything" then I had to try and shoot my favourite artist's work.
Raja Ravi Varma, also known as "The Father of Modern Indian Art" was an Indian painter of the 18th century who attained fame and recognition for portraying scenes from the epics of the Mahabharat and Ramayana.
5 Photo Series Category


Theme - Old Everything
Harshal Surve
#5 Photo Of The Year
Genres - Portrait, Monochromatic, Minimalist.
City - Mumbai, India
Story 1
A part of everyone's ordinary life portrayed in their natural habitat which tells about their life.
Story 2
Story between old and young showcasing a wish in their life in different form.
Story 3
Colourful adds beauty to living as well as non-living things, it is all an art.