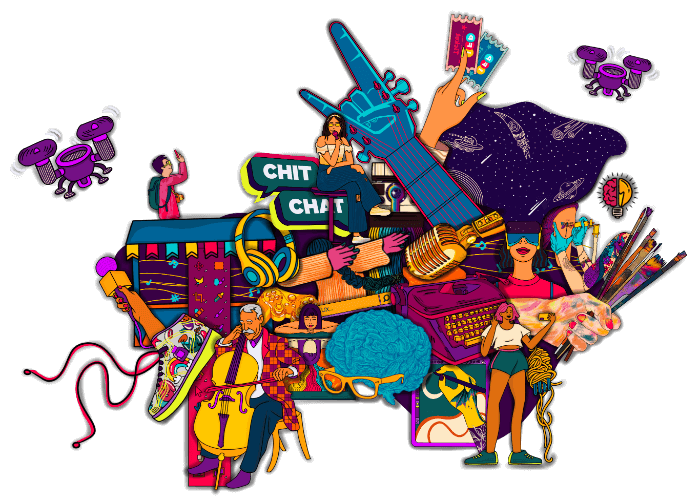 Shaping Creator Ecosystem one day at a time!
Now
WE CHANGED OUR NAME FROM 'INDIA FILM PROJECT' TO IFP
because we believe that creators in today's time are fast moving towards being limitless as their creativity knows no bounds.
From films, we've now expanded to Films & OTT, Music, Digital, Literature & Writing, Design & Art, Storytelling, Photography, Audio & Podcasting, Tech & Gaming, Standup, Advertising, Visual Art, Performing Arts and everything Culture 🙂
Every month, we reach over 2.5 million creators and work with over 600+ of them in creating high quality content for brands.
"Creating is inventing, experimenting, growing, taking risks, breaking rules, making mistakes, and having fun"- Mary Lou Cook
IFP + Brands
Working with brands to create innovative IPs and Solutions
Campus Connect
India's only multi-domain campus activity reaching 1 million students.
Labs
Invite-Only Labs that help creators to level up and network.