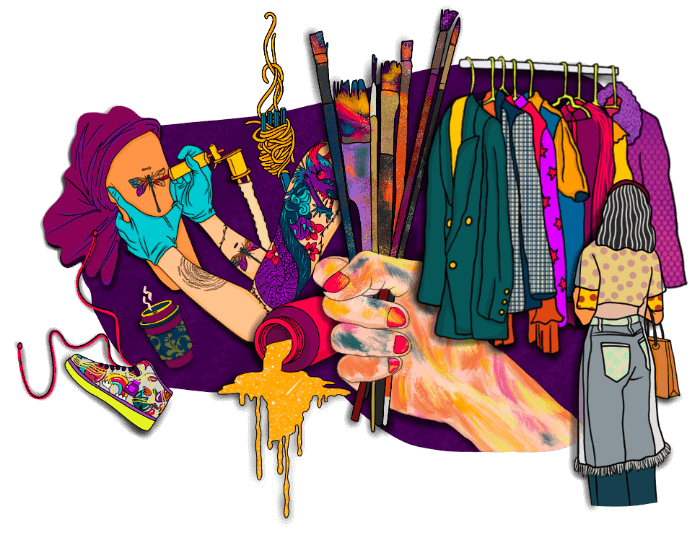 Need an audience? We'll give you free space at IFP
Your products, your art, our fest!

Are you a small business owner who is looking to showcase their products to a crowd of 20,000+ artists and enthusiasts.
Your art deserves a festival like ours!

Our festival is a celebration of creativity, diversity, and the remarkable talents that make our community thrive. We extend a warm welcome to each and every one of you who is eager to share your artistry and passion with the world.

We offer you a stall, a place to exhibit your creations, and an audience hungry to experience the magic you bring to life.
PS - You don't pay us anything and there are no hidden costs.
Potential buyers for your work at IFP Fest