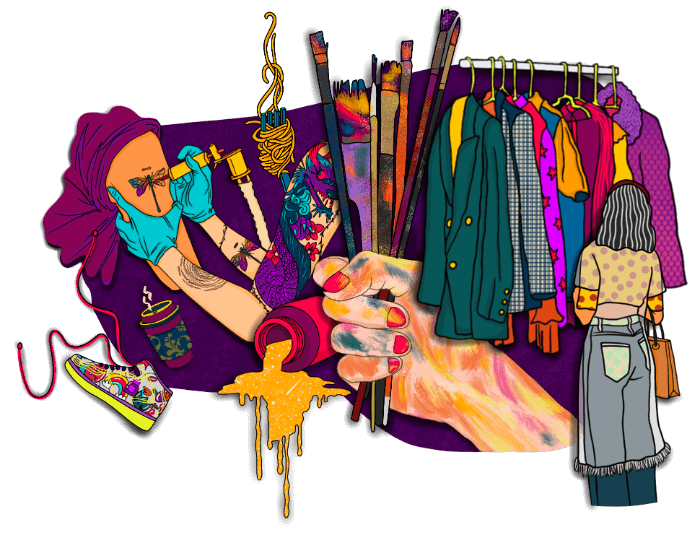 Need an audience? We'll give you free space at IFP
Calling artists who want to showcase their work to a creative audiences
Good art inspires minds. Every artist goes through a phase where they are looking for newer audiences. We've been through that too!
Here's your chance to grab space at Asia's most coveted creative place and sell your work to over 20,000 attendees.
What more? You keep every rupee of what you sell.
PS - You don't pay us anything and there are no hidden costs.
Potential buyers for your work at IFP Fest
Vaibhavi Garge, Momotai, Greater Noida

Surabhi Manisha,The Surreal Studio, Mumbai

Rhea Sethi, DoRhe, Mumbai

Yavika Jain, White Canvaa, New Delhi

Nishma, Nishmabraavo Art, Indore

The Forbidden Fruit India, Mumbai

Aditi Dash, Trible of Textiles, Bhubaneshwar

Ashwin Tahilani, ATLASkeeda, Mumbai
Aanchal Mittal, The Artssy Potion, Mumbai

Madhu Chandnani, Ekka Candles, Thane

Pranav, Almitra Sustainables, Mumbai

Amisha Jain, Incise Store, Varanasi

Nayna Shriyan, Nayna Studios, Thane

Smriti, Papperrfection, Mumbai

Tasneem, Missbubblehead, Mumbai