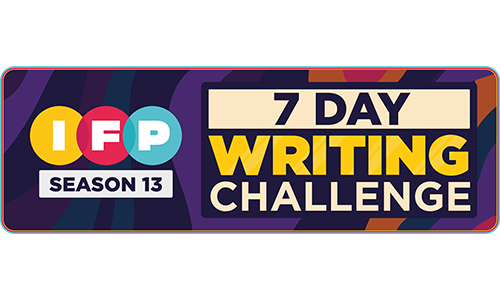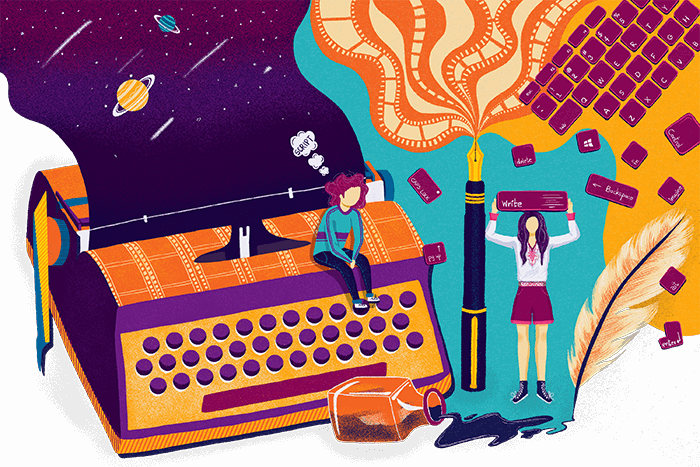 Use your words to pen thoughts that move culture!
Calling writers, scriptwriters, storytellers, journalists, bloggers, freelancers and students.
Words have immense power. Words can open thoughts, expand minds and drive cultures. There has never been a better time in history to weave stories and words together. Challenging the seeker in you to draw inspiring stories as you undertake an adrenaline filled journey along with 3000+ limitless go-getters like you.
Join the largest writer's tribe in the continent and knit your next masterpiece in just 7 days.
Participants in last 5 years from over 28 countries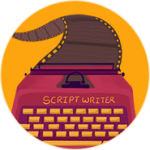 Write a script for screen in 5-8 pages keeping the screenplay format in mind.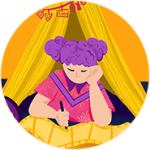 No rules, no format, just write a story in 1000 words or less.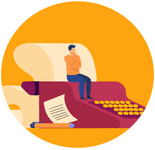 Think Piece (Non Fiction)
Let your thoughts, ideas, and opinions flow free on a blank page in around 1000-3000 words on a given theme.

Awards for Platinum, Gold, Silver, Bronze and #5 Submission across each of the 3 categories.

One-on-one mentoring session with one Jury member.

Legacy lifetime free entry to IFP's 7 Day Writing Challenge

Exclusive Online Workshop for participants with an industry expert on the first day of the challenge.

E-certificate of Participation
Previous
Winners
Watch the winning pieces from previous 5 years
What previous participants love about 7 Day Writing Challenge
Get details for Season 14
Drop your details below and we'll send you a whatsapp message
Q. How much time do I have to write a script/short story/think piece?
A. You will receive the theme on Saturday, Aug 26, 8pm IST and you will have to upload the submission before Saturday, Sep 2, 8pm IST. You will have 7 days in all to write your script/short story/think piece.
Q. I am not from India. Can I participate?
A. Ofcourse. IFP is a globally participated challenge and people from all over the world are most welcome to participate each year.
Q. Is there a registration fee?
A. Yes, there is a registration fee of INR 1000 (USD 15). The payment is to be made online to confirm your registration. You will receive a unique Creator ID once the registration is confirmed.
Q. What is the evaluation criteria?
A. For Script/Short Story - Your submission will be evaluated on the following criteria. - Plot/storyline, structure, character development and adherence to the theme.
For Think Piece - Your submission will be evaluated on research & analysis, structure & flow, grammatically sound and personal statement. Make sure that you pay attention to these points.
Q. If my script/short story/think piece is not selected, can I use it?
A. Yes, if the script/ short story/ think piece is not selected, the copyright of that remains with you and you can use it for whatever purpose.
Q. Can I write the think piece in another language?
A. The think piece must be written in English only. However, you can add a quote or a word in another language. In such a case the translation can extend up to 500 additional words. You must provide the translations in brackets after the sentence.
Q. Can I use more than one genres?
A. No. You can only use one genre.
Q. Who will judge my submission?
A. The script, short stories and think pieces are judged by an eminent pre-jury and jury with tremendous industry experience.
Q. What format should the file of the script/short story/think piece be uploaded?
A. The file should be uploaded in the PDF format, no larger than 5MB
Q. If the dialogues in the script are in a different language, which language do we type it in?
A. The dialogues can be written in your choice of language. However, their translation in english needs to be written in the line below in brackets.
Q. Can there be more than one writer of the script/short story/think piece?
A. No, a script/short story/think piece can have only one writer.
Q. Do I need to sign a Creator's Agreement?
A. Yes. Everyone who participates in the 7 Day Writing Challenge needs to sign a creator's agreement. The agreement will help protect your rights as a creator and our rights as a platform.
Q. I am a participant from out of India. What standard time should I follow for the challenge?
A. The standard time for the challenge will be Indian Standard Time.
Q. How do I submit my Script/Short Story/Think Piece?
At the beginning of the challenge, you will receive an email with the theme as well as the link to upload your submission.

Q. Should my script/short story/think piece revolve around or be based on the compulsory element?
A. No. Compulsory element should be a part of your script/short story/think piece, but it should not necessarily be the central part of it.
Oct 21 & 22 / Mumbai
In continuation with the challenges, IFP Fest is a place where culture breaks. Each year, over 85,000 creative enthusiasts and seekers from the field of Arts & Tech come together to dream of better ways to make the extraordinary happen.
Find free-spirited people like you and engage with them to unlock opportunities and build relevant creative collaborations.
Artists on Stage from over 10 creative fields
Collaborative Opportunites for you
Hours of Curated Programming
Challenge participants who are nominated will get a complimentary festival season pass. Participants who do not make it to the nominations are welcome to buy festival season pass at a discounted price.
Explore 50 Hour Challenges