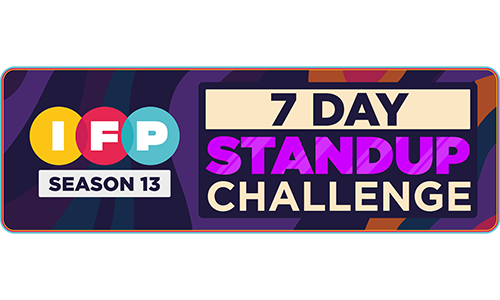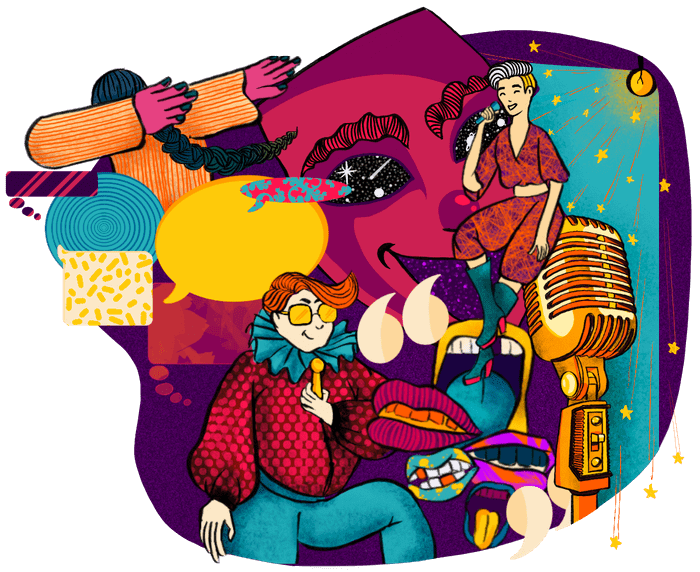 Your humour. Our stage. Your chance to conquer!
Calling standup professionals, open mic enthusiasts, content creators and students.
Go beyond open mics, we have a whole world waiting for you. Calling the misfits who believe that their words have a larger purpose to set the counter-culture.
Join the upcoming standup artist tribe in the country and create your next masterpiece in just 7 days.
Participants from 5+ countries to compete with.

Awards for Platinum, Gold, Silver, Bronze and #5 Sets (Top 5)

One-on-one mentoring session with one Jury member.


Legacy lifetime free entry to IFP's 7 Day Standup Challenge

Exclusive Online Workshop for participants with an industry expert on the first day of the challenge.

E-certificate of Participation
Know more about IFP Season 13 Festival
Get details for Season 14
Drop your details below and we'll send you a whatsapp message
Oct 21 & 22 / Mumbai
In continuation with the challenges, IFP Fest is a place where culture breaks. Each year, over 85,000 creative enthusiasts and seekers from the field of Arts & Tech come together to dream of better ways to make the extraordinary happen.
Find free-spirited people like you and engage with them to unlock opportunities and build relevant creative collaborations.
Artists on Stage from over 10 creative fields
Collaborative Opportunites for you
Hours of Curated Programming
Participants who are declared winners will get a complimentary festival season pass. Participants who do not make it to winning are welcome to buy festival season pass at a discounted price.
Explore 50 Hour Challenges