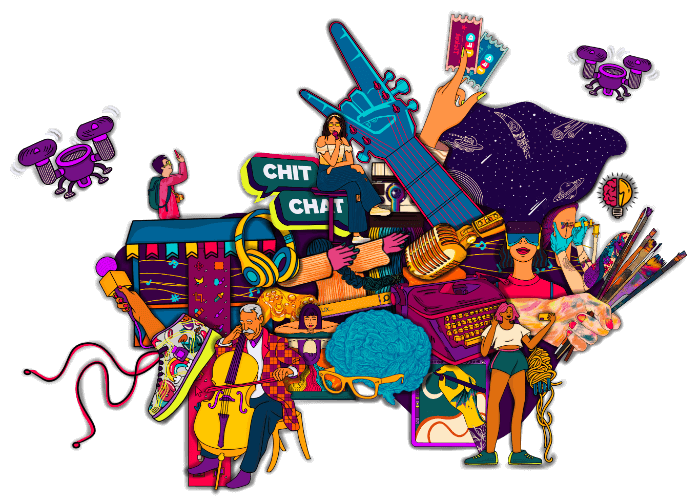 Showcase your talent at Asia's Largest Gathering of Creative Enthusiasts!
IFP gives you an audience of 20,000+ artists from all over the country and from all domains. Showstoppers were scheduled for both the days of the festival with prominent artists like Kanishk Seth, Rahgir, Hanita Bhambri and Raghav Meattle.

Join us at the most happening stage in town, where your talents can shine bright and captivate an enthusiastic audience! Whether you're a musician, singer, dancer, comedian, poet, or possess any other incredible talent, we invite you to take the spotlight and showcase your skills in our open mic extravaganza!
This year, let your magic unfold on our stage!
Potential audiences at IFP Fest
You will need to send a showreel of your best performances in the form below.

If selected, team IFP will get in touch with you with further information.

You can apply through the google form given below. The application closes on September 30, 2023.
Who can apply?
All performance artists can apply

All languages allowed