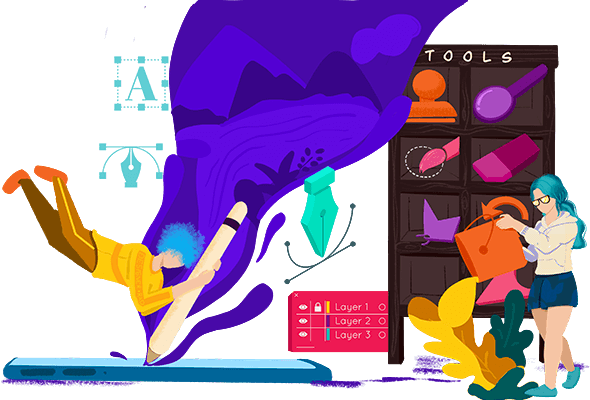 Use your design skills to move the culture!
Calling design and UI/UX professionals, visual artists, freelancers and students.
Design has the power to change the way people see the world. Calling the misfit in you to replace the conventional and take this journey to experience an adrenaline thrill along with over 3,500+ limitless seekers like you.
Join the largest design tribe in the continent and create your next masterpiece in just 7 days.
Participants in last 5 years from over 17 countries
Registrations Open till Aug 26
Participation Fees - Rs. 750 excl of taxes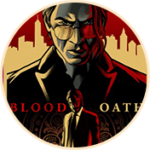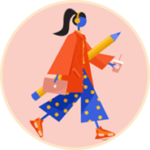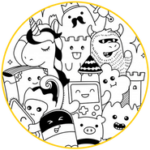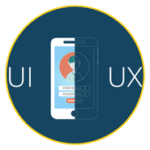 Awards for Platinum, Gold and Silver Design (Top 3) across each of the five categories.

One-on-one mentoring session with one Jury member.

Legacy lifetime free entry to IFP's 7 Day Design Challenge

Exclusive Online Workshop for participants with an industry expert on the first day of the challenge.

E-certificate of Participation
Previous
Winners
Watch the winning designs from previous 5 years
What previous participants love about 7 Day Design Challenge
Participate Now
Last date to Register - Aug 26, 11:59PM
Participation Fees - Rs. 750 excl of taxes
Need more details before registering?
Get details on Whatsapp and Email
Q. How much time do I have to create my design for the challenge?
A. You will receive the theme on Saturday, 27th August, 8pm IST and you will have to upload the design before Saturday, Sep 3, 8pm IST. You will have 7 days in all to create your design.
Q. I am not from India. Can I participate?
A. Oh yes! IFP is a globally participated challenge and people from all over the world participate each year.
Q. Is there a registration fee?
A. Yes, there is a registration fee of INR 750 (USD 10). The payment is to be made online to confirm your registration. You will receive a unique Creator ID once the registration is confirmed.
Q. What is the criteria for evaluation?
A. Your submission will be evaluated on the following criteria.
- For Digital Illustration, Fan Art, Digital Doodle and Poster and Cover Art – Visual composition, conceptualization, and adherence to the respective theme and category.
- For UI/UX Design - Relevance, Innovation, People-centric design, and Integration
Q. If the submitted design does not get selected for the winning design, can I use it elsewhere?
A. If your submitted design does not get selected, you have the copyright to use it wherever you intend to.
Q. Will I receive any money if someone buys my design online?
A. Yes, After deducting the logistic charges, the rest of the amount will be directly credited to you. You will earn out of your poster for perpetuity along with your credit.
Q. Do I have to submit 7 designs in 7 days?
A. No, you will have 7 days to make one design.
Q. Can I hand paint the design and then scan it to submit it?
A. No, it has to be a graphically created design.
Q. Can I change my category after the registration?
A. Yes, you can change your category anytime before the registration ends.
Q. Can I participate in more than one category?
A. For each registration, you can submit only one design in your selected category. However, you can register multiple times in order to submit entries in more than one category.
Q. Can I submit more than one design?
A. No. For each registration, you can submit only one design. However, you can register multiple times in order to submit more entries.
Q. Can I change the size of my canvas to better suit my design?
A. No, you will have to create the design in the size mentioned in the rules.
Q. Who will judge my design?
A. Your design will be judged by an eminent pre-jury and jury with rich industry experience.
Q. Do I need to sign a Creator's Agreement?
A. Yes. Everyone who participates in the Design Challenge needs to sign a creator's agreement. The agreement will help protect your rights as a creator and our rights as a platform.
Q. I am a participant from out of India. What standard time should I follow for the challenge?
A. The standard time for the challenge will be Indian Standard Time.
Q. How do I submit my Design?
At the beginning of the challenge, you will receive an email with the theme as well as link to upload your design.
Oct 8 & 9 / Mumbai
In continuation with the challenges, IFP Fest is a place where culture breaks. Each year, over 85,000 creative enthusiasts and seekers from the field of arts and tech come together to dream of better way to make the extraordinary happen.
Find free-spirited people like you and engage with them to unlock opportunities and build relevant creative collaborations.
Artists on Stage from over 10 creative fields
Collaborative Opportunites for you
Hours of Curated Programming
Challenge participants who are nominated will get a complimentary festival season pass. Participants who do not make it to the nominations are welcome to buy festival season pass at a discounted price.
Explore 50 Hour Challenges